Get 'The Broader Picture' of Billy Hart & The WDR Big Band on enja/yellowbird [REVIEW]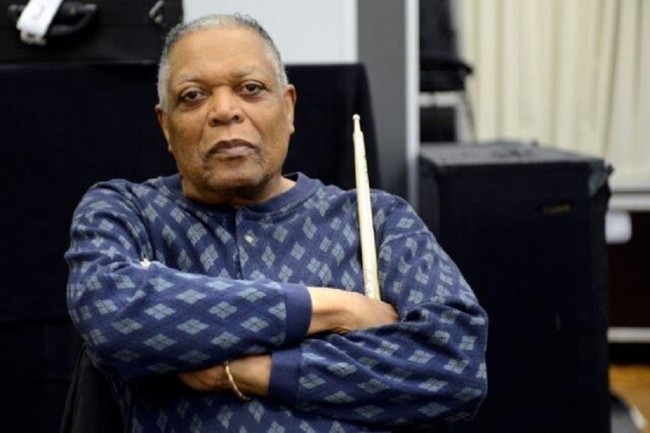 The Broader Picture (enja/yellowbird) of Billy Hart & The WDR Big Band is so dexterous you could probably listen to it nine times straight and hear new things on that ninth listen. Swiss arranger/conductor Christophe Schweizer has outdone himself by coordinating trumpet (5), flugelhorn (5), trombone (3), bass trombone, tuba, alto sax (2), soprano sax (2), flute (2), alto flute, clarinet (3), piccolo, tenor sax (2), bass clarinet (2), baritone sax, contra-alto clarinet, piano, guitar and bass to go with composer Hart's drums.
Hart's compositions from different eras of his career are ripe for reinvention. Starting with the 15:12 "Tuele's Redemption" from his 1997 Oceans of Time album, the saxophones reference Coltrane. Then comes "The Generation Suite," a three-part adventure taking up almost 28 of this epic work's 79 minutes. The myriad of sweet Suite changes will make your head spin and, as previously mentioned, you simply cannot take it all in on first listen or second or even third listen. This is exactly how I used to gauge what used CDs to buy back in the day: by how many listens I'll be able to get and still hear new details.
The 11:05 "Lullaby for Imke" is the calm in-between storms, acting like ginger to refresh the palate at a sushi bar. The 9:10 "Tolli's Dance" is that perfect storm of furious components. It's blues but it's not blues. Pianist Frank Chastenier apes Cedar Walton on "Naaj" (from Hart's 1987 Rah on Gramavision). It all ends with "Imke's March" (the second piece written by Hart for his daughter) which takes for its base a New Orleans aesthetic but puts it through the kind of ringer that his main influence, Elvin Jones, used to master.
Excuse me but I just got to go back and dig on this thing again.