Blogarrhea: Torch Songs, Blues, Jazz, Philly Soul, Gospel, 1930s Hollywood and a Cello Quartet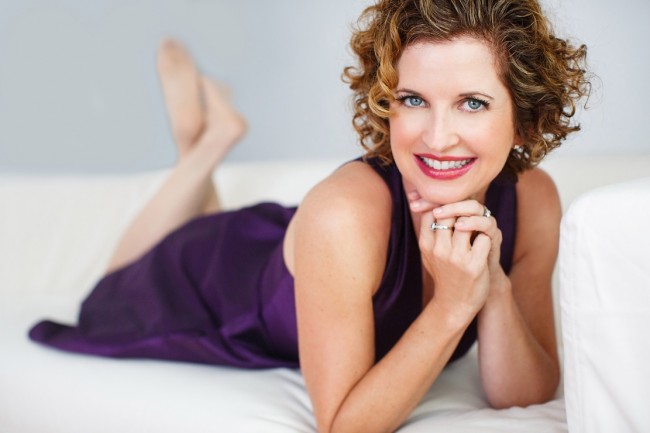 For her fourth CD, sultry vocalist Rebecca DuMaine fronts the Dave Miller Trio on Happy Madness (Summit Records). Be it Cole Porter ("It's Alright With Me") or Paul McCartney ("Here There and Everywhere"), DuMaine's voice is an uplifting instrument in total service to each song. She can samba (like on the title track) or go for the slap-happy novelty: closing with the theme song to the 1967 "Spider-Man" Saturday morning cartoon show. That, right there, made me love her.
Houston blues-belter Trudy Lynn proclaims I'll Sing The Blues For You (Connor Ray Music) on her 12th solo album. She makes good on that promise by delivering 10 died-in-the-wool soaked-in-the-blues performances with her harmonica/guitar/bass/keyboards/drums quintet. Her particular magic lies somewhere between the material she has carefully chosen and the way in which she delivers it. Big Mama Thornton's "Alright Baby" opens the party and by the time Johnny Copeland's "Down On Bended Knee" closes things out, you're treated to a big soul stew of Texas proportions. Lowell Fulson's "Black Night" gets totally revitalized as does Memphis Minnie's "World Of Trouble." To that end, Lynn is something of a musicologist, hand-picking discreet picks that might have otherwise been lost to the dustbin of time. Her originals reek of late nights, stale cigarettes and rotgut whiskey. She's one funky old broad. I am totally down with what she's putting across. I just wish I could experience her live.
Tenor and soprano saxophonist Jan Kus, was born and raised in Slovenia, studied in the Netherlands, and arrived in New York in 2012 to continue his studies at Queens College. He's since been in a brass band, added to the music of other artists in a wide amalgam of genres (flamenco, R'n'B, salsa, post-bop and swing) while leading his own cross-cultural quartet for three years. The sum total of his experiences can be heard on his self-released, self-produced, self-written Faith. He's added vocals, alto sax, trumpet, percussion, electric guitar and electronics to his core quartet of keyboardist Sean Fitzpatrick, bassist Dan Martinez and drummer Joel Mateo. The result is a zig-zagging trip through nine originals, two from his ever-inventive bassist and covers of Monk ("Rhythm A Ning") and Jon Brion ("I'm Just A Little Person"). Highly recommended.
Ready for something different? How about a guitar/bass/drums/cello quartet playing in homage to pianist/composers? There's nary a note of piano on 88 (Capri Records) by guitarist Joshua Breakstone and what he likes to call his Cello Quartet. The colors are different. The whole personality is altered with the addition of cello. Yet it's all in tribute to those who tickled the ivories while writing such material as "The Chief" (Harold Mabern), "News For Lulu" (Sonny Clark), "Black" (Cedar Walton), "Soul Eyes" (Mal Waldron), "Moe Is On" (Elmo Hope), "Lolita" (Barry Harris), "If You Could See Me Now" (Tadd Dameron) and "Lennie's Pennies" (Lennie Tristano)." Breakstone wrote the title tune but the genius here is in the stringed interpretations of the piano's 88 keys.
Longtime Philadelphia trumpet man Terell Stafford has unleashed his swinging "Forgive and Forget" (Herb Harris Music Company) wherein the hard bopper forsakes his bop to traverse the parameters of an earlier jazz sub-genre: swing. And boy he does it in righteous style! The Temple University professor is positively glowing on material written, produced and arranged by Herb Harris and featuring tenor saxophonist Tim Warfield, pianist Kevin Hays, bassist Greg Williams and drummer Rodney Green who make each track come alive. When Stafford blows a big ballad, his breathy soulfulness is like a human voice. The phrasing, the articulation, the humor and, most importantly, the warm tone and expressive asides that only the greats inhabit, are in full view. It's a view he incorporated in 2011 on his loving Ellingtonia nod This Side of Strayhorn. Last year's Brotherlee Love paid tribute to one of his biggest influences, Lee Morgan. On Forgive and Forget, you can hear vestiges of Clifford Brown and Freddie Hubbard too. Stafford is so "in the tradition," it's like a jazz history lesson every time he blows. Put this on next time you want to seduce someone. It's that romantic.
Blue Canvas (Justin Time Records)-by bassist/vocalist/composer Brandi Disterheft (who also plays cello on her own "Crippling Thrill")-with 80-year old legendary pianist Harold Mabern and drummer Joe Farnsworth (who plays with Pharoah Sanders and formerly Diana Krall) is a 10-track beauty, her fourth. They do Clifford Brown's 1954 "Daahoud" as well as the late trumpeter's 1956 "George's Dilemma." Brandi's affinity for hard bop notwithstanding, she sings her own lyrics on three jazz-pop constructions and even gives a nod to one of her influences-bassist Oscar Pettiford-in her cello playing. After Tadd Dameron's "Our Delight," she closes with one from the "Great American Songbook," "Willow Weep For Me."
Omnivore Records has re-released-in expanded form-Atom Bomb, the 2005 groundbreaker from the Blind Boys of Alabama. It's a stunning synthesis of the kind of gospel classics they've been known for since 1939 juxtaposed with such 1969 pop hits as Norman Greenbaum's "Spirit In The Sky" and Blind Faith's "In The Presence Of The Lord." Obviously, it's the blend of voices that make every Blind Boys Of Alabama performance special, their harmonies, their soulful unison and lead vocals that dig out the inherent grit in each song. But on Atom Bomb, it's the backing band that makes news. The legendary blues harmonica man Charlie Musselwhite wails away as does Richard Hidalgo of Los Lobos, The Gift of Gab from Blackalicious and Billy Preston (in one of his last recorded performances). The backing tracks smoke so hot that the highlight here has to be seven previously unreleased jams with no vocals. They move and groove with the kind of kinetic action that will make you dance and sing. No kidding.
Toronto pianist Stu Harrison debuts his trio on Volume #1 (One Nightstand Records) with bassist Neil Swainson and drummer Terry Clarke. It's a subdued affair, perfect for moonlit evenings and fine wine. He draws inspiration from Broadway shows and old Hollywood movies. To that end, his interpretations include "On The Street Where You Live" from Lerner and Lowe's 1964 My Fair Lady, Irving Berlin's "Cheek To Cheek" from the 1935 film Top Hat, "My Romance" from Rodgers and Hart's 1935 Jumbo musical and "Young & Foolish" from the 1955 Amish musical Plain & Fancy. Along the way, there's room to move so Harrison can stretch out and show his considerable talents on Dave Brubeck's "In Your Own Sweet Way," Oscar Levant's "Blame It On My Youth," Oscar Peterson's "Place St. Henri" and Dizzy Gillespie's "Manteca." His touch is light and fleeting, his mates busy yet empathetic.