'Sunday in the Park with George' with Jake Gyllenhaal Hits Broadway in February; Tickets Here
By
Alison Durkee
emma.gaedeke@musictimes.com
on Dec 29, 2016 03:20 PM EST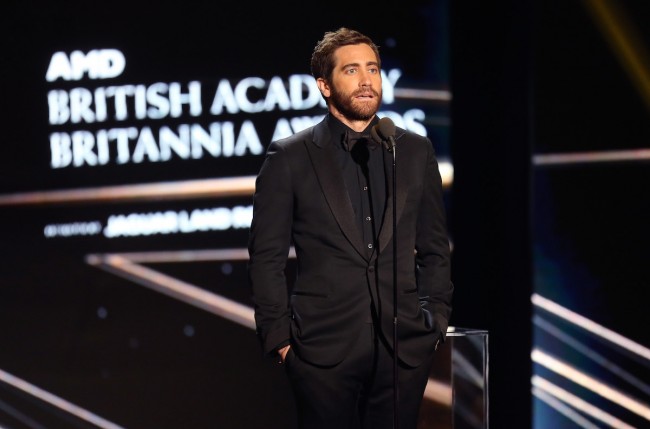 "Color and light" is coming back to Broadway. After a sold-out engagement at New York City Center in October, Stephen Sondheim's Sunday in the Park with George will soon return to the Great White Way with Jake Gyllenhaal in the title role.
Featuring a libretto by James Lapine, Sunday in the Park with George is inspired by Georges Seurat's Impressionist masterpiece, A Sunday Afternoon on the Island of La Grande Jatte - and the artist behind the canvas. The musical tells the fictionalized tale of the work's creation and the everyday Parisians who inhabit the painting, along with the renowned artist's - and later, his American grandson's - struggle to innovate and "finish the hat."
Upon debuting on Broadway in 1984, the masterpiece musical was awarded the Pulitzer Prize for Drama in 1985. Frank Rich wrote in his New York Times review of the original production: "In his paintings of a century ago, Georges Seurat demanded that the world look at art in a shocking new way. In Sunday in the Park with George, [Sondheim and Lapine] demand that an audience radically change its whole way of looking at the Broadway musical."
The musical, after appearing most recently on Broadway in 2008, made its triumphant return to the New York stage in City Center's October concert production, which ran for just three nights. The limited engagement earned rave reviews: In the New York Times, lead theatre critic Ben Brantley wrote the production is "one of those shows that seems destined to be forever spoken of with misty-eyed bragging rights by anyone who sees it."
Luckily, many more will soon be able to earn these bragging rights for themselves. The show is now set to "move on" to Broadway for a 10-week run with City Center leads Gyllenhaal and Annaleigh Ashford reprising their roles. Directed by Lapine's niece, Sarna Lapine, the production will also have the honor of reopening the Hudson Theatre, a Broadway house whose last theatrical tenants graced its stage in 1968.
Sunday in the Park with George will play at the Hudson Theatre from Feb. 11 - April 23, 2017. Sunday in the Park with George tickets can be purchased ahead of time through Telecharge, where prices range from $49-$159.