Masumi Ormandy is Loving the 'Sunshine in Manhattan,' Miles High Records [REVIEW]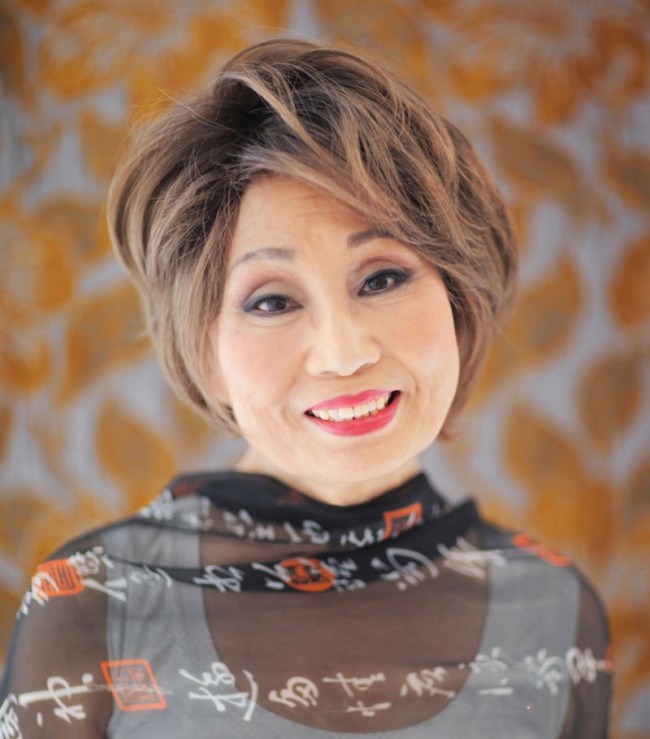 There's a lesson to be learned within the grooves of singer Masumi Ormandy's Sunshine in Manhattan (Miles High Records): never give up...follow your dreams...and, most importantly of all, as in Masumi's case, shoot for that debut CD even if you are 77 years old.
Only she knew the simmering boil of her artistic needs as she struggled to maintain her Pacific Language School in Tokyo where she taught English to Japanese students. Forty-two years later, with the school still going strong, she could no longer ignore the pounding of her heart's desire, so, at 76, she first set sail for New York City, the jazz capital of the world.
Studying with Roseanna Vitro, she found her inner Ella. Vitro, an acclaimed vocalist in her own right, produces Sunshine in Manhattan with the kind of attention-to-detail that has resulted in tenor saxophone legend Houston Person, 81, lending his silky swing to "On The Sunny Side Of The Street." Vitro recasts "I'll Be Seeing You" as a gently swaying bossa-nova. She hired hot up'n'coming NYC trumpet star Freddie Hendrix to ape Miles for "The Autumn Leaves."
Recognize those songs? Yeah, you do. You'll also recognize "It Had To Be You," "Misty," "Blues Skies," "As Time Goes By," "Summertime" and "My Way" too, for Sunshine in Manhattan is subtitled Masumi Ormandy Sings The Great American Songbook. Now before you go running away and screaming at yet the umpteenth vocalist attempting to crack this most enticing of musical strains to anyone over 40, let me put in a word for her vocals. They're sweet. Unassuming. Coquettish even. She comes to these songs, songs so ingrained in American cultural DNA, as an outsider. Thus, she brings a new perspective.
The problem arises with picking material too closely thought of with other voices. Do we really need to hear a song like "My Way" sung with a faint Asian accent? As melodic and on-point as her voice is, it still reminds me of Bill Murray's Saturday Night Live routine of the bad nightclub singer. She's not bad. But there's a whole host of songs she could've picked that are more under the radar.
TagsMasumi Ormandy, REVIEW, Miles High Records, Roseanna Vitro