JW Jones Will Infect You with his 'High Temperature,' Solid Blues Records [REVIEW]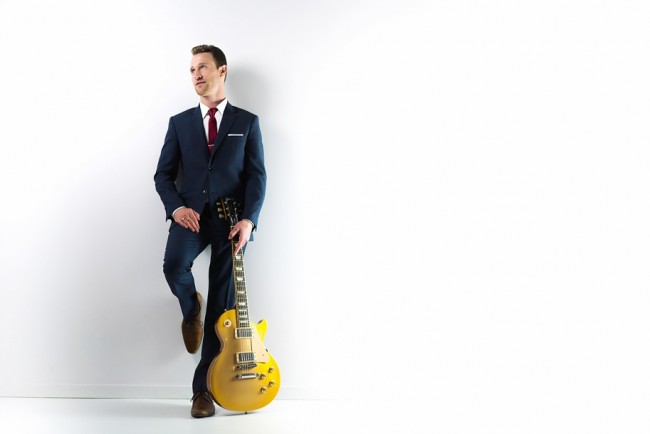 Stateside blues fans knew JW Jones was something special in 2014 when his Belmont Boulevard was one of the top blues efforts that year (containing the unforgettable "Cocaine Boy"). His High Temperature follow-up (Solid Blues Records) is at least its equal and, with repeated listening, might surpass it.
Jones can sting that guitar like BB King plus the man has a voice fit for miles. His famous fans include Chuck Leavell (Allman Brothers/Rolling Stones), Buddy Guy, Charlie Musselwhite and Dan Aykroyd. They rave about his songs, vocals and musicianship. Produced by Nashville hotshot Colin Linden, as the title suggests, things stay hot, very hot, over the course of 13 slam-bang rockin' blues tunes with a few time-outs for some funky soul balladry.
This, his ninth album, with an all-star assemblage of top-flight talent from the bands of Jack White, Tom Jones, Beck, Brian Setzer, Delbert McClinton, Emmylou Harris, Robert Plant and George Thorogood (who asked him to open earlier this year on a Destroyers Canadian tour) sizzles on the Little Walter title track, Moby Grape's 1968 "Murder In My Heart For The Judge," the "Midnight Blues" of Charlie Rich, Leon Russell's "Out In The Woods" and the closing "Wham" by Lonnie Mack. In fact, much of Jones' guitar antics recalls the legendary Mack [1941-2016].
But it's his originals that burn the brightest. Jones can write with the best of them. He tells you "Who I Am" (he's just a regular guy making the "Same Mistakes"). "Leave Me Out," he says, probably because most of you "Already Know" and for those who don't? "Where Do You Think I Was" sets the record straight. Jones is inherently a co-writer, who obviously works best with someone he can bounce ideas off of.
I'm totally enjoying the High Temperature. It makes me sweat.